Teak Wood Cutting Boards
Luxurious Teak cutting boards are a must have for every home. Teak boards offer handsome natural grains, giving a warm, rich touch to your client's kitchen. Teak, known for durability, allows these natural beauties to handle daily use cutting meats or slicing vegetables.
Your client will proudly display their Teak cutting board with their name prominently placed on the front. These boards won't be hidden away in a drawer like other gifts. And, with your marketing message placed on the front or back of each gift (your preference) you will be in front of everyone that comes into your client's kitchen.
Teak Cutting Board Information
Each personalized teak cutting board is made from 100% naturally sustainable teak wood. That means each beautiful board is unique with a different grain. Our teak cutting boards are made with a juice canal to catch extra juices from dripping onto the counter. It is also equipped with finger grooves to allow for easy movement around the kitchen. And, a corner hole is provided for hanging storage.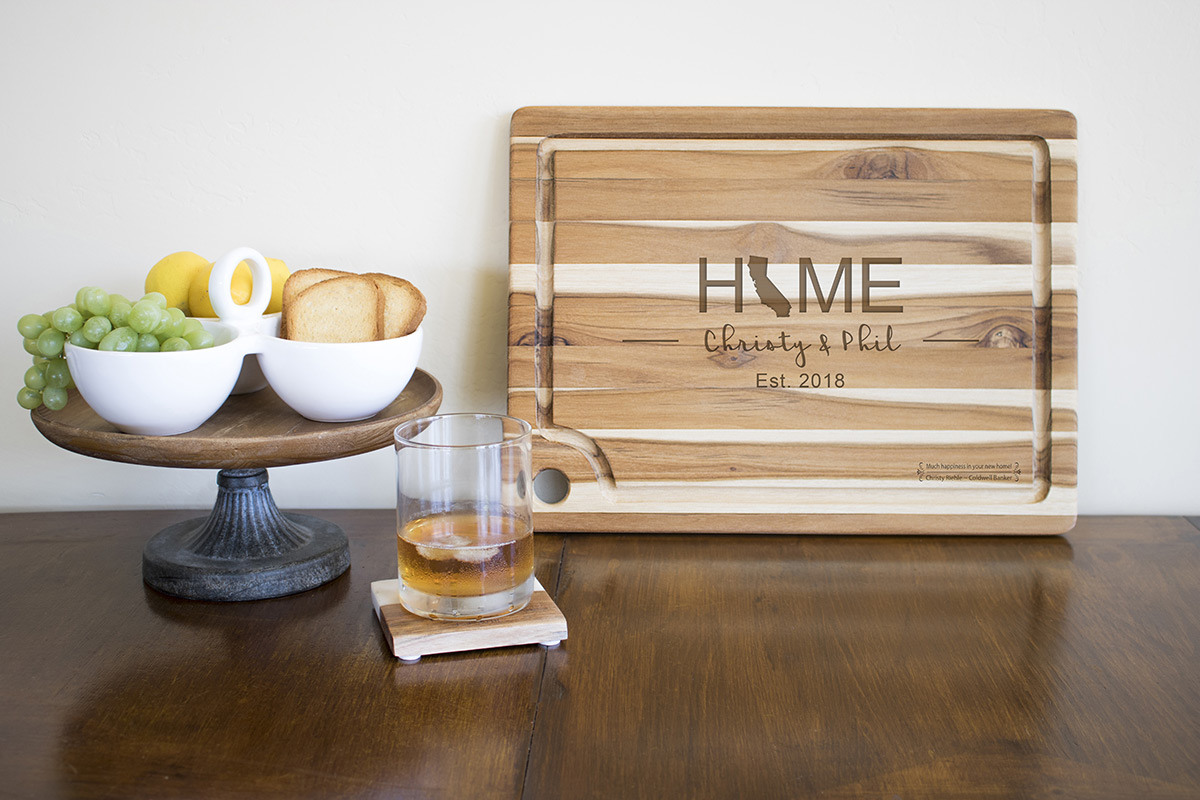 Dimensions: 12"x18"
Weight: 6lbs
Engraving Styles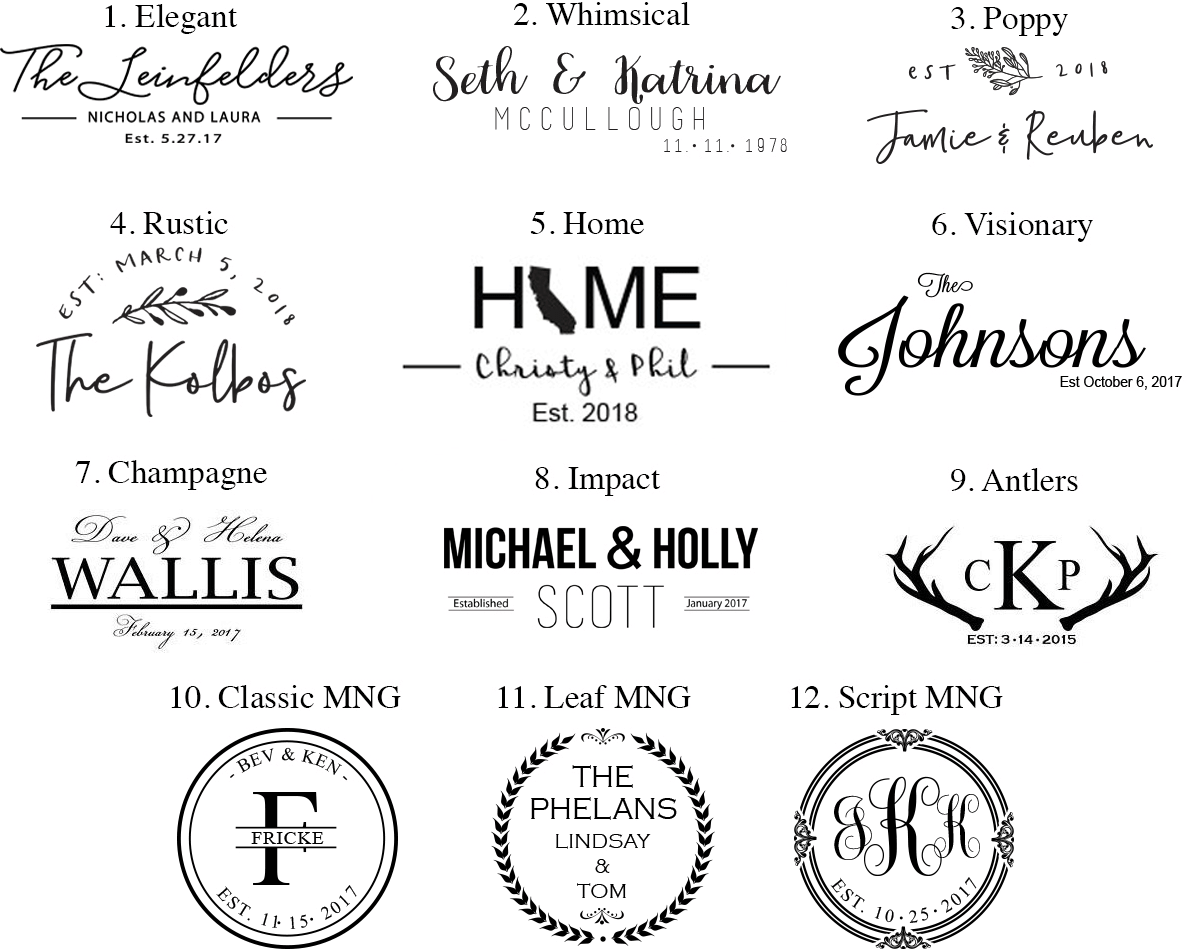 Care and Usage


Wash in warm soapy water with a sponge immediately after each use. Dry thoroughly. Do not put cutting board in dishwasher! We recommended oiling the cutting board once a month with mineral oil to enhance durability and beauty.