Self Inking Address Stamps
The Perfect Closing Gift Self-Inking Address Stamp is a great way to keep your brand in front of your client with a product they'll use for as long as they own their home. Our self-inking address stamps last for thousands of impressions and are a much-needed gift that your client will use on a regular basis.
The PCG Address Stamp comes in two different styles; classic and monogram. We offer multiple impression designs for every kind of new homeowner. Whether your client has a family, is a young couple or a solo buyer there is an address format to fit their lifestyle.
Address Stamp Information
The PCG stamp incorporates your permanent, full color marketing message on the front of each stamp. Your customized information can include your photograph, company logo, marketing slogan, phone number, e-mail, and any additional contact information. Our stamp casing are made with a patented process which permanently imbeds your imaged into the case. It isn't a label and therefore can't scratch or peel off! Our self-inking stamps last between 5,000-10,000 impressions before needing to be reinked. When the ink runs low, simply pop out the ink cartridge and refill it with standard ink from your local office supply store.
Classic Address Stamp
Impression Size: 0.8" x 2.25"
Impression Shape: Rectangle
16 impression styles
Monogram Address Stamp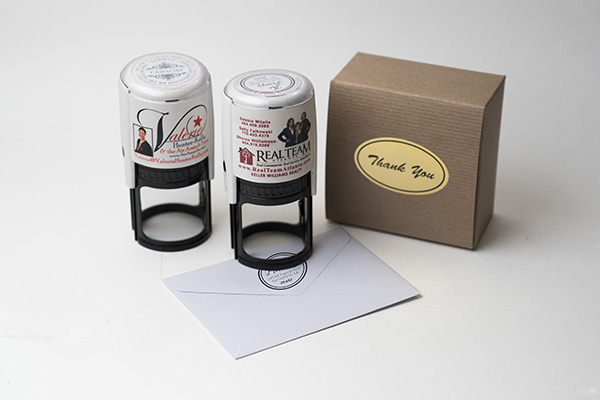 Impression Size: 1 1/2" Diameter
Impression Shape: Circle
19 impression styles
---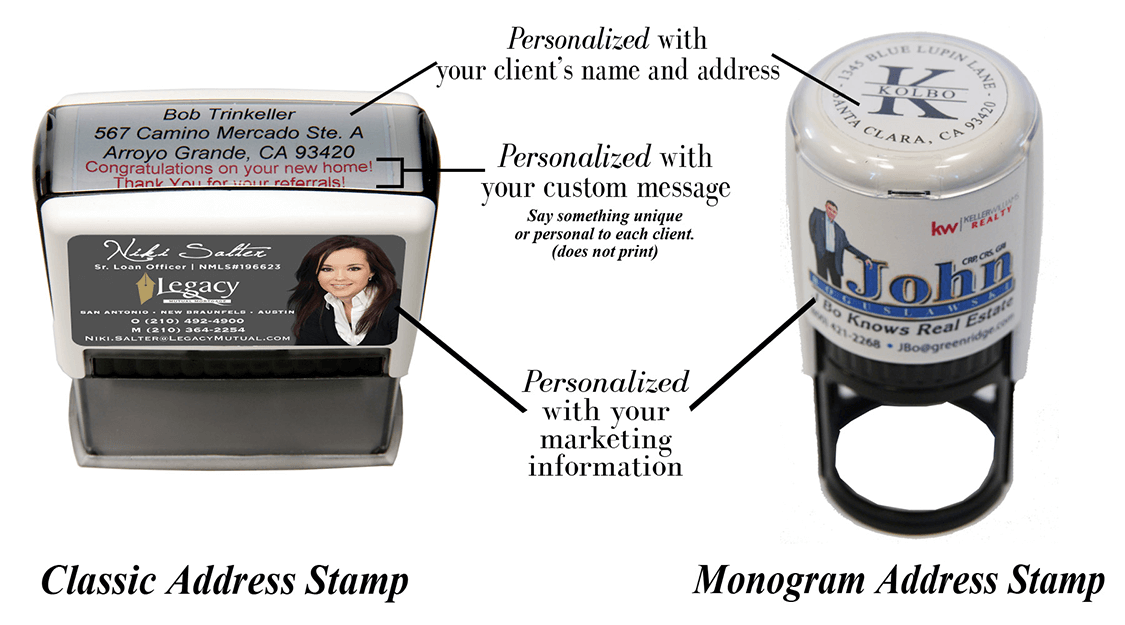 Most Popular Stamp Impressions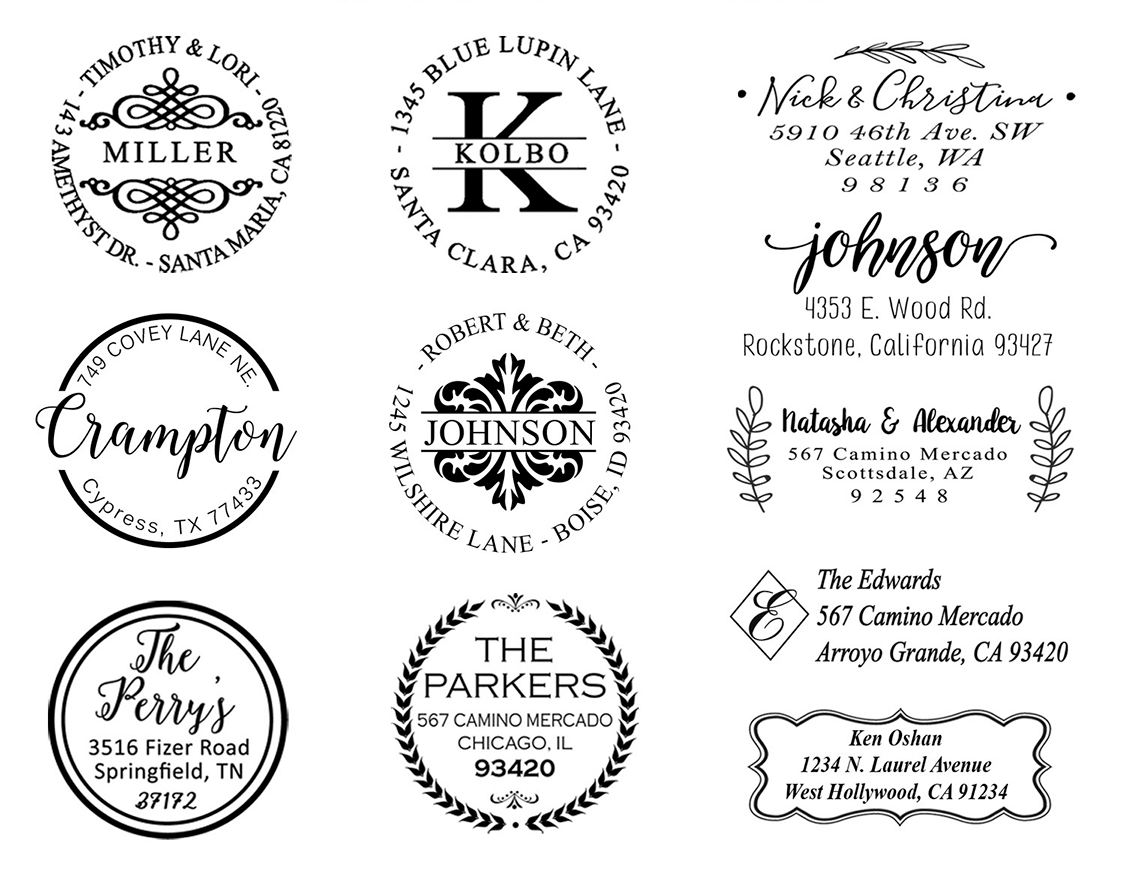 See all classic stamp designs See all monogram stamp designs