Santoku Knife Sets
The Perfect Closing Gift's Santoku knives are hand forged in Germany with the highest quality carbon stainless steel for exceptional durability. Each blade is laser precision measured to guarantee world class sharpness. Santoku, which means "three virtues", is excellent for chopping, dicing and mincing and is a wonderful all-purpose knife. The Pakkawood handles are infused with a phenolic resin which provides the beauty of wood with the durability of plastic. The ergonomic contoured design creates maximum comfort. While the quad tang design, with the handle exposed on all four sides, provides for exceptional balance.
The 2-piece Santoku Bamboo set contains knives with a 5" and 7.5" blade and comes in a beautiful bamboo presentation box. The box, which can also be used as a cutting board, is engraved with your client's name or monogram on the front of the box lid. In addition, we include your signature line and marketing message tastefully inside the box next to the knifes for easy viewing.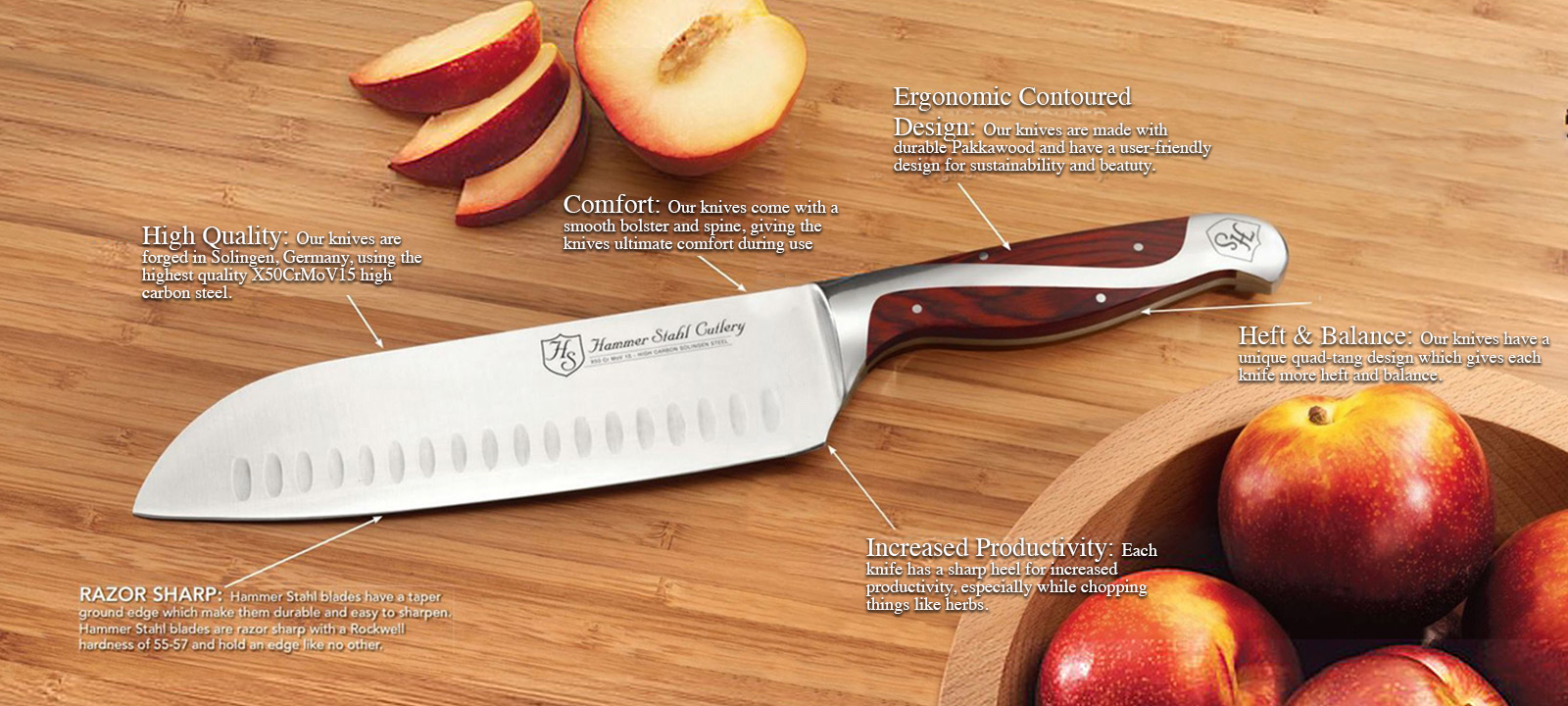 Features:
Bamboo cutting board/Box: (L)15.5" x (W)8" x (D) 1.25"
7.5" Santoku knife and 5" Santoku knife
Weight: 8lbs
Care and Usage:
Hand Wash with warm water and a mild detergent. Rinse and dry immediately. Do not put in dishwasher. Do not soak in water

*BONUS*
Free sharpening service is available. Client is responsible for shipping and handling fee.