50% off automatically applied at checkout!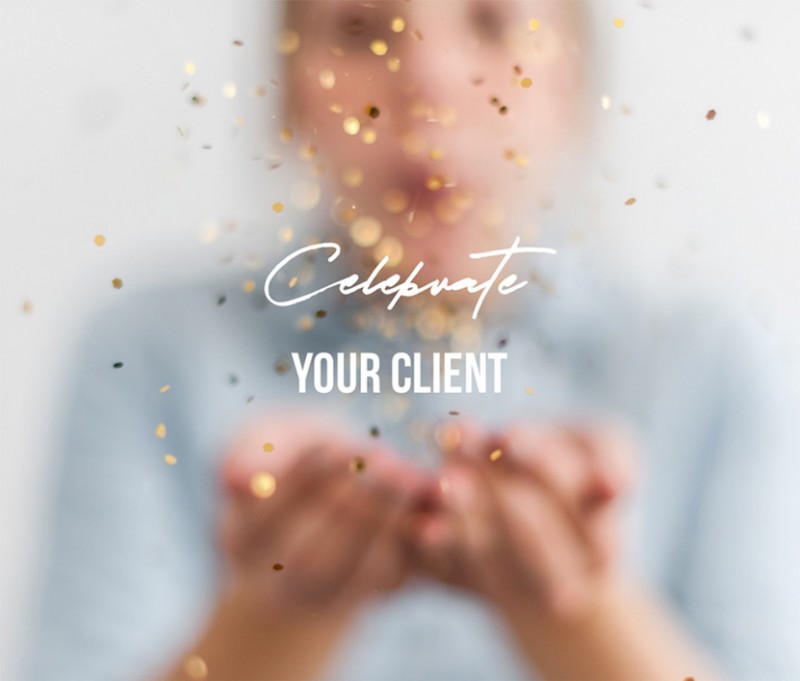 Benefits
Tailor every gift to your client
Buy gifts one at a time
Discounted 10 unit pricing
3% credit back to your account
25% off all accessories
Free Thank You gift cards
Access to new gifts as available
Choose gifts at every price point
Free artwork updates for stamps
Monthly product specials!
This company really takes care of me and provides professional service, and I would strongly recommend them to other agents for memorable moments.
~ James Endo
Endo Real Estate Group Bay Area Estates
50% off automatically applied at checkout!
Check Out Our Products!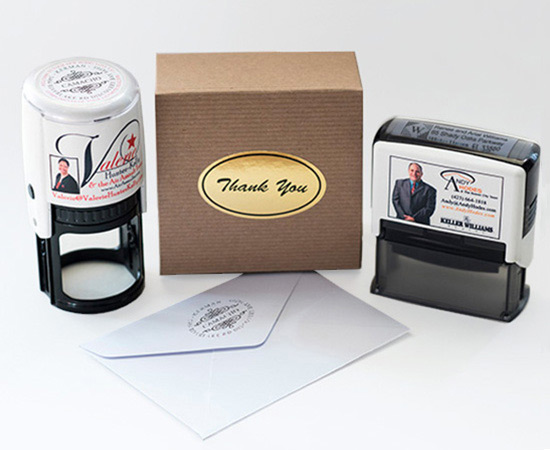 Classic & Monogram Address Stamps
Our address stamp is a great way to keep your brand in front of your client. Customize the stamp casing with your marketing message and make the stamp impression your clients new home address.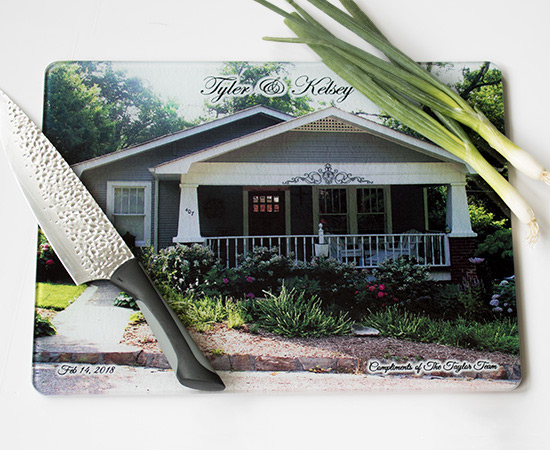 Glass Cutting Boards & Marble Coasters
Our exclusive Tempered Glass Cutting Boards come in a large and small size. You can upload a custom photo of their home or choose from one of our 30 designs.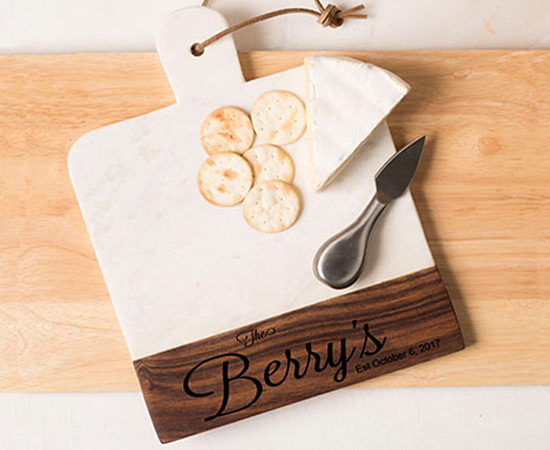 Italian Marble & Acacia Wood Cheese Boards
These one of a kind Italian marble and acacia wood cheese boards are sure to leave a lasting impression on your clients. Choose to give your client a luxurious cheese board or a set of 4 coasters with this amazing product.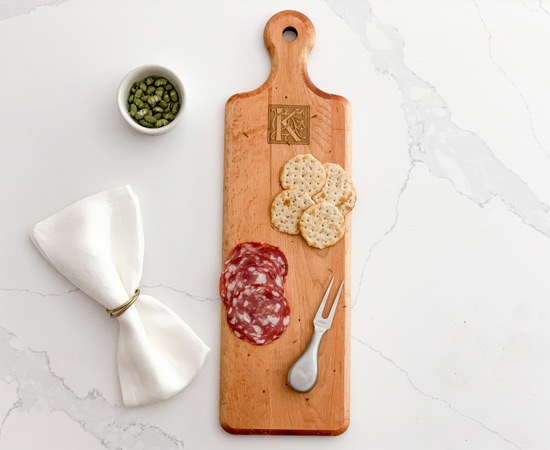 Charcuterie Planks
PCG's Maple Charcuterie Board with Artisan teak oil is sure to impress. This serving plank is one of the highest rated cheese boards on the market. This personalized gift is ideal for serving bread, cheese, or any of your client's favorite small bites.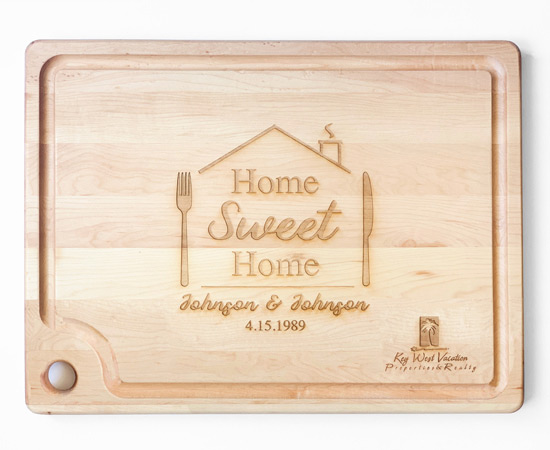 Maple Cutting Boards
Luxurious Maple cutting boards are a must have for every home. Maple wood, which is light in color and full of subtle grain marks, makes an excellent complement to your client's kitchen. Select from 15 different engraving styles to match your clients personal style.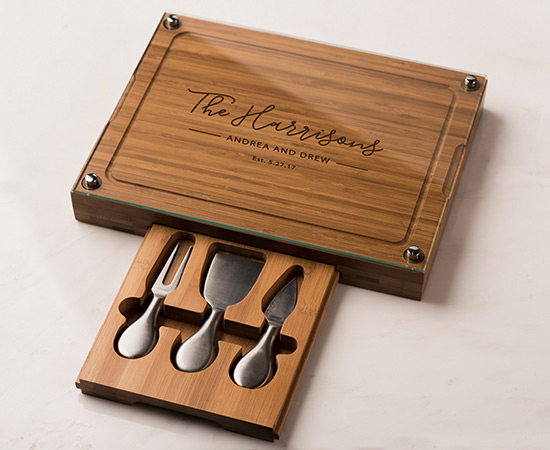 Bamboo Cutting Boards with 3 Tool Set
Our Three Tool Cheese Board is the luxury choice for serving cheese. Our Bamboo Cutting board is topped by a Tempered Pyrex cutting board that is conveniently removable and has a hideaway sliding drawer that stores 3 cheese tools.
Slate Cheese Boards & Coasters
PCG's charcoal slate products offer a beautifully rustic, organic surface to match any type of household. Choose to give your client a rustic slate cheese board or a set of 4 coasters.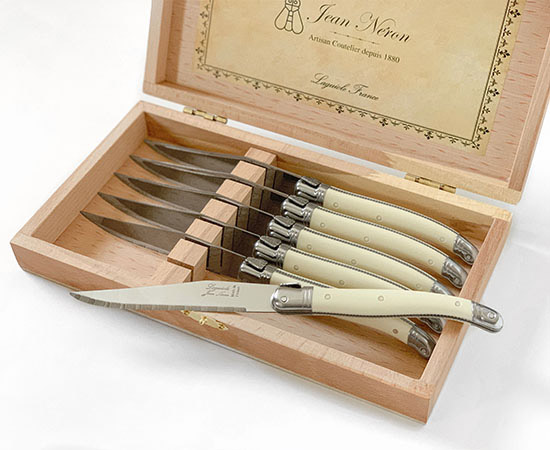 Laguiole Steak Knife Sets
The Perfect Closing Gift's Laguiole Steak Knives are a dinner party staple. Made in France, these knives were inspired by pocket knives used by French Shepherds 200 years ago.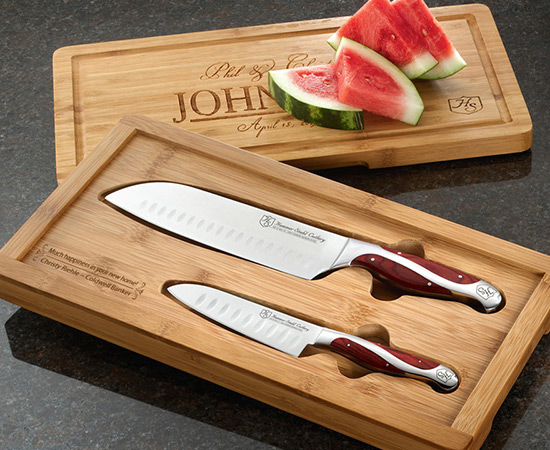 Santoku Knife Sets
The Perfect Closing Gift's Santoku knives are hand forged in Germany with the highest quality carbon stainless steel for exceptional durability. Each blade is laser precision measured to guarantee world class sharpness.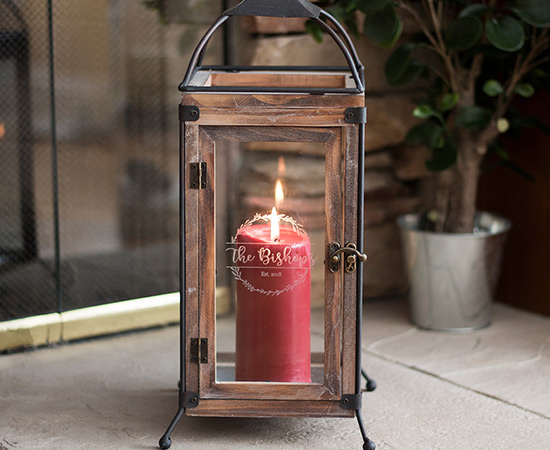 Rustic Lanterns
Be the focal point of your client's living room with our captivating personalized rustic lanterns. Your client's name is engraved on the front glass pane. Your best wishes are engraved on the back.
Dog Treat Jars
Give your Client's Furry Friend a special treat on closing day. This refillable treat jar is personalized with your client's pup's name and comes with 18 matching peanut butter personalized cookies!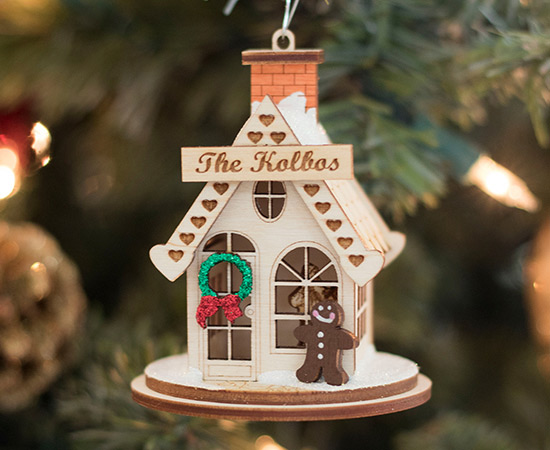 Holiday Cottage Ornaments
These Charming wooden cottages are all handmade! Add your clients name to the top of each cottage. Show them how thankful you are for their business and their time with this meaningful gift.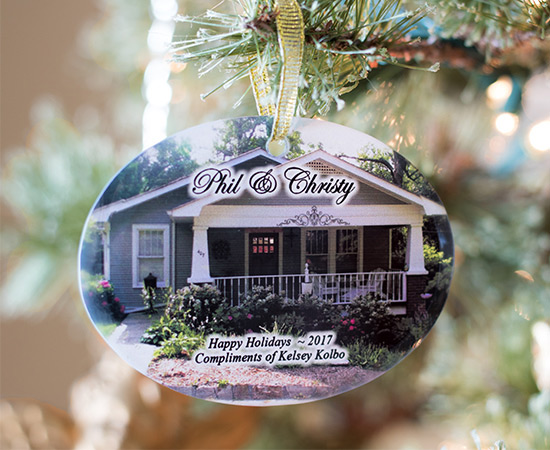 Glass Ornaments
PCG's glass ornaments are perfect for buyer or seller. Upload a custom photo of your clients home or choose from one of our stock images. These ornaments come in 4 different shapes and 8 different designs.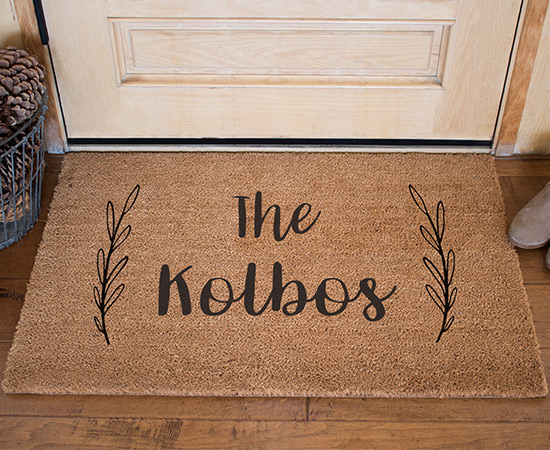 Welcome Mats
PCG's coir doormats are made of dense natural coconut fibers and your our client's personalization is applied with a flocking process so its guaranteed to look great even after several years.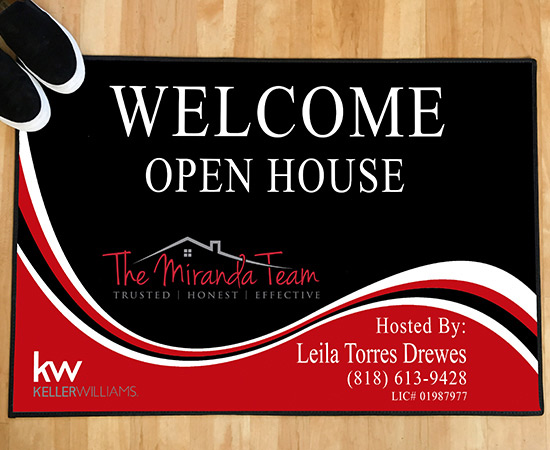 Open House Door Mats
Create a warm, welcoming invitation to your Open House showings with these Custom Open House Doormats. You can customize your doormat with your name, logo, contact info, & corporate colors.