Charcuterie Plank
PCG's Charcuterie Plank is sure to impress any client who loves to entertain (or just loves cheese)! This rustic farmhouse serving plank is one of the highest rated cheese boards on the market. The artisan finish is undeniably captivating. Built with quality and craftsmanship, this serving plank makes a gorgeous display piece when not in use, adding warmth and character to your client's home. With your client's name engraved to add an extra personal touch and beauty, you won't ever have to wonder what to get your client again!
Charcuterie Plank Information
PCG's charcuterie planks are handcrafted in the US from 100% natural maple and finished with an Artisan teak oil. The shape is ideal for serving bread, cheese, or any of your client's favorite small bites. Each plank is created with a hole in the handle to allow your client to easily hang it for décor or storage. Due to their handcrafted nature, each one has the benefit of being slightly unique.
Dimensions: 20" x 6" x .625"
Weight: 1 lb. 11 oz.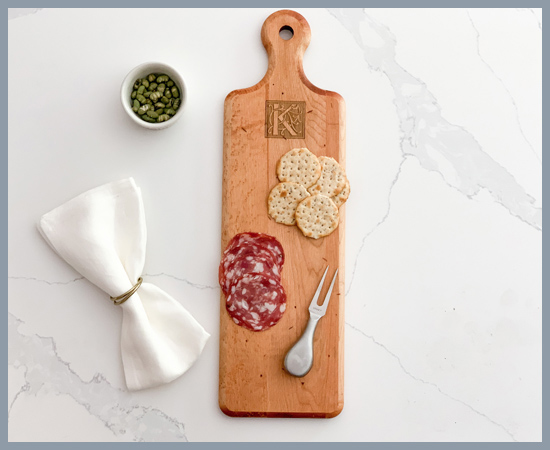 Engraving Styles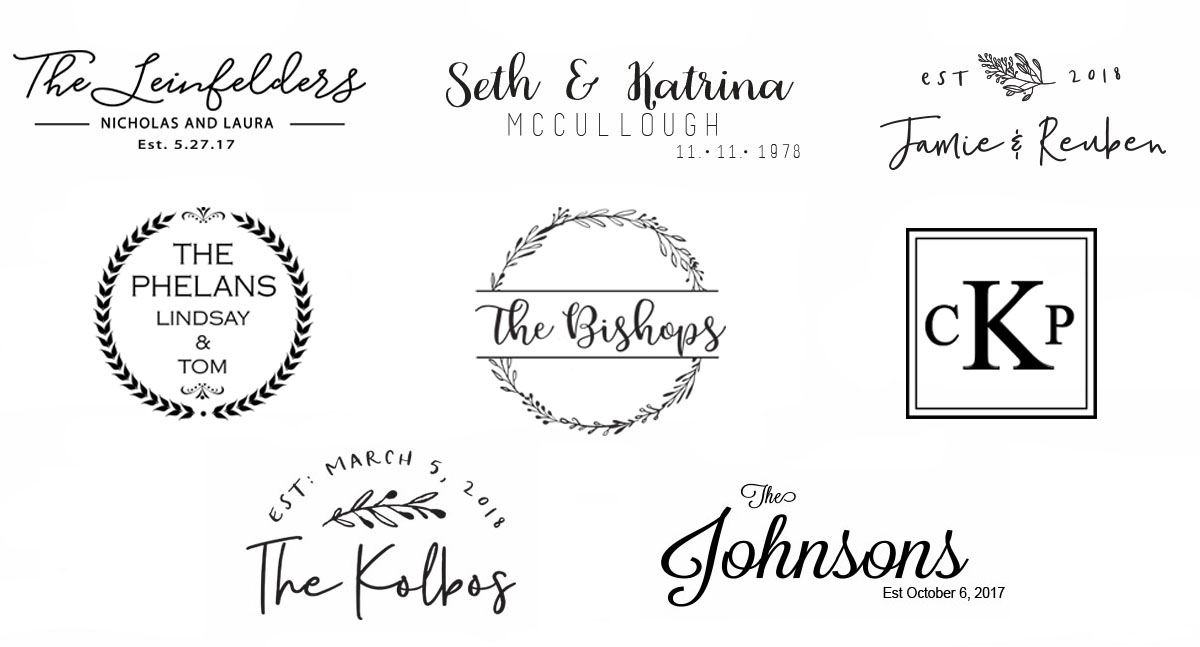 Care and Usage
Handwash with warm, soapy water after each use and dry thoroughly with a towel. Never soak or submerge in water, run in a dishwasher, or use in a microwave. Do not place hot pots or pans on your wood board. Maple is a forgiving hardwood. Grain variation is to be expected. To maintain the smooth surface and longevity of any wood board, apply mineral oil once or twice a year. Allow the oil to soak into the wood for about 20 minutes. Wipe off any excess oil with a clean, dry cloth.