Laguiole Steak Knife Sets
The Perfect Closing Gift's Laguiole Steak Knives are a dinner party staple. Made in France, these knives were inspired by pocket knives used by French Shepherds 200 years ago. Each blade is made from high quality stainless steel, light weight acrylic handle (Ivory) with a beautiful Platine detailing down the spine. This set includes 6 steak knives and a handsome wood presentation box to make this gift elegant and thoughtful. Each knife is handcrafted for exceptional quality you can see and feel, with the utmost respect for the cutlery tradition.
Laguiole Steak Knife Set Information
The 6-piece steak knife set comes in a beautiful presentation box. The box, which is a perfect way for your clients to store their knives, is engraved with your client's name or monogram on the front of the box lid. In addition, we include your signature line and marketing message in the bottom corner of each box. Inside the lid of the box, you will find the certificate of authenticity showing that the knives were made in the famous town of Laguiole, France.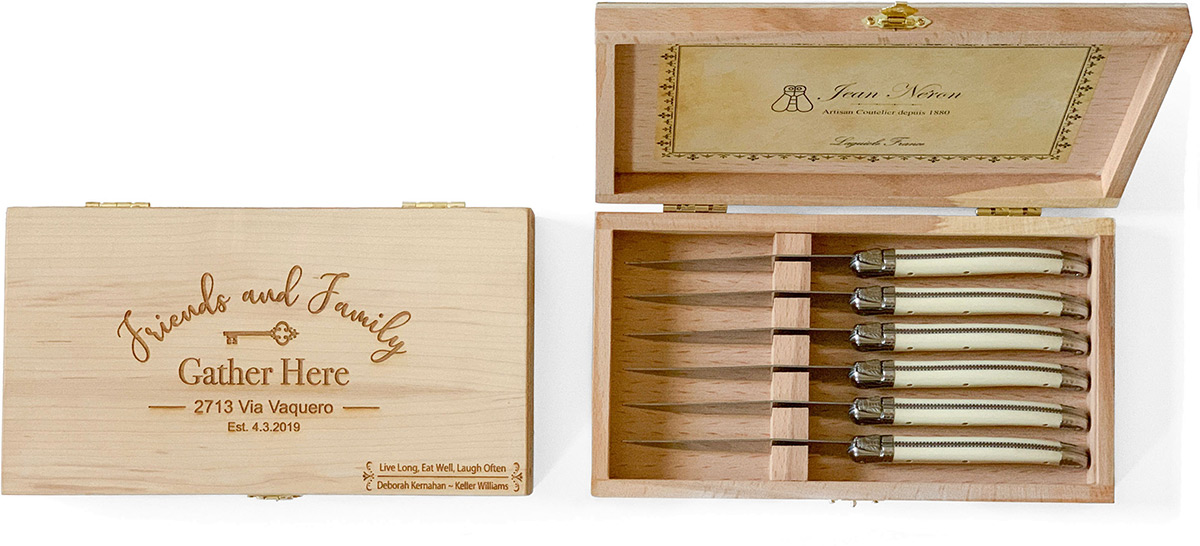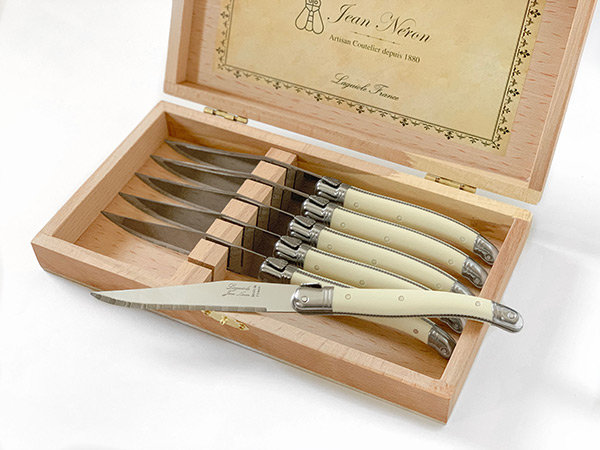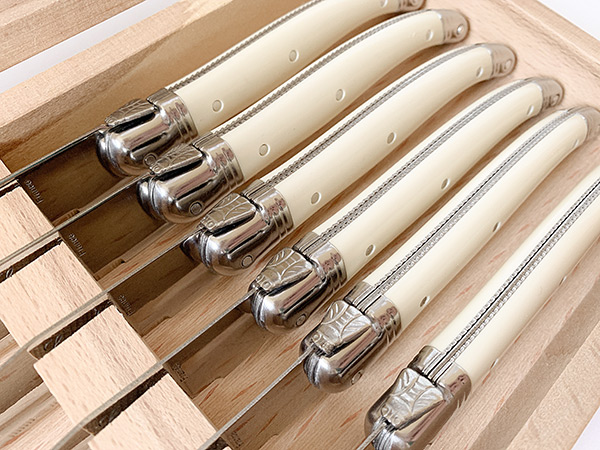 Features
Set of 6 knives
Material: High-quality stainless-steel blade with ivory acrylic handles
Decorated with tiny bee, a symbol of France's Laguiole region
Individually polished and finished by hand
Dishwasher safe
Presentation box: 1.5"x5.5"x10"
Made in France
Weight: 1.5lbs

Care and Usage
Knives are Dishwasher safe