Three Tool Cheese Boards
Our Three Tool Cheese Board is the luxury choice for serving cheese. It is made with a caramel colored, naturally sustainable bamboo cutting board base. The bamboo is topped by a tempered Pyrex cutting board that is conveniently removable, so it can double as a serving tray. There is no need to go back to the kitchen for a cheese knife. Simply pull out the "hidden" drawer and you'll find 3 varieties of cheese tools ready to use. Cheese and crackers are always on the menu served atop your client's name and your marketing message which is tucked in the corner of this versatile board. Choose from 12 different engraving styles to give your client something unique that matches their needs.
3 Tool Cheese Board Information
Each personalized cheese board is made from 100% natural bamboo material. So, each board is beautiful and unique. Each board comes with a removable glass serving tray and a hidden drawer containing 3 stainless steel cheese tools.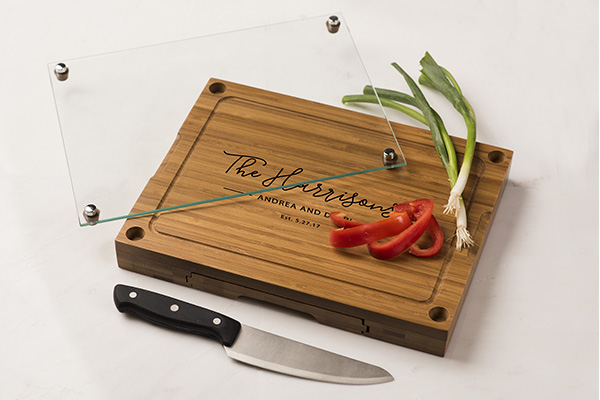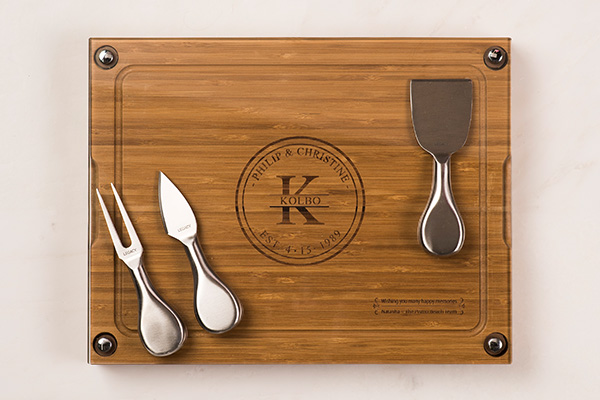 Dimensions: 12"x18"
Weight: 6lbs
Engraving Styles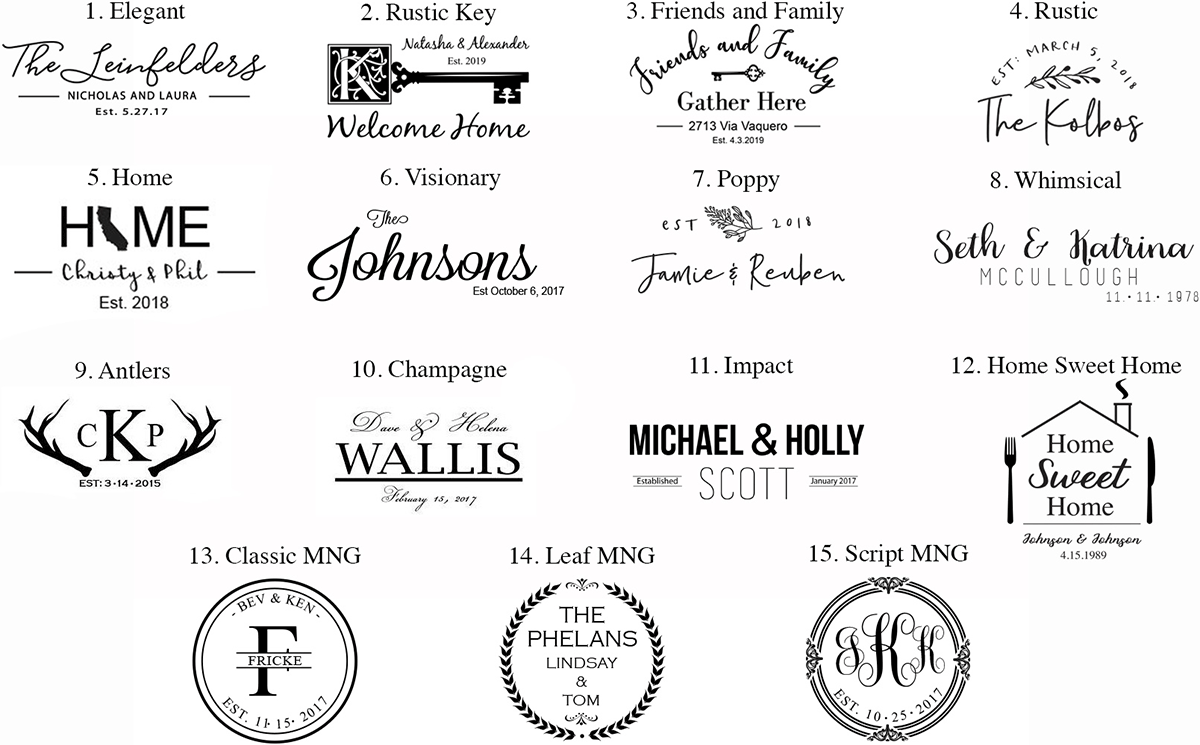 Care and Usage
Wash in warm soapy water with the soft side of the sponge immediately after each use and dry thoroughly. Do not put cheese board in dishwasher. Glass board and cheese tools are dishwasher safe.