Italian Marble & Acacia Wood Cheese Boards or Coaster Sets
Our one of a kind Italian Marble and Acacia Wood Cheese Boards are sure to leave a lasting impression on your clients. With classic white marble on top and acacia wood on the bottom, these gorgeous cheese boards or coaster sets are the perfect home décor addition. This popular mixed material gift truly highlights your client's unique style with their name engraved at the center of each item. Choose from 8 different engraving styles to give your client something unique that matches their needs. When ordering our Italian Marble and Acacia Wood line you have the option to personalize a cheese board OR a set of 4 coasters. The cheese board and coaster sets are each considered 1 unit giving you have the ability to choose which gift best suits your client!
Cheese Board and Coaster Information:
Each personalized cheese board and coaster set is made from 100% natural material, so each board is unique and different. The Perfect Closing Gift's Marble Wood Cheese board come with a leather strap for your client can hang their board to store.
Our Coasters are equipped with 4 feet on the back to protect your table or counter top. Marble and Acacia Wood is food safe and is easy to clean with a damp sponge. Do not use as a cutting board.
Cutting Board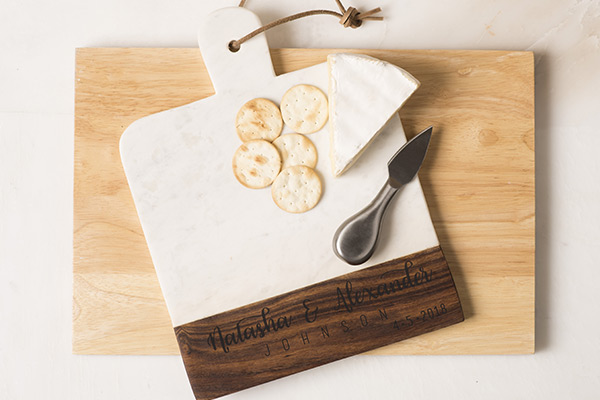 Dimensions: 11.8"x 9"
Weight: 6lbs
Coaster Set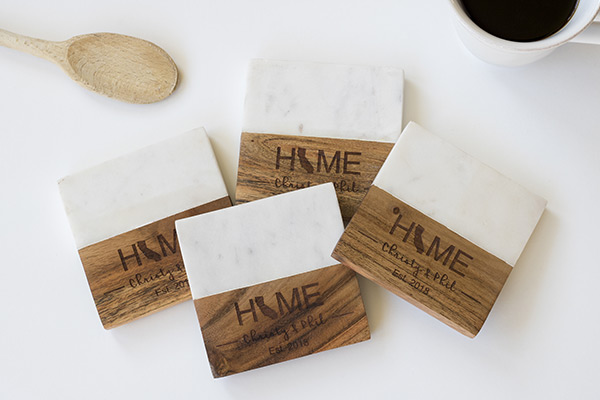 Dimensions: 4"x4" x 1/2" inches thick.
Weight:
Engraving Designs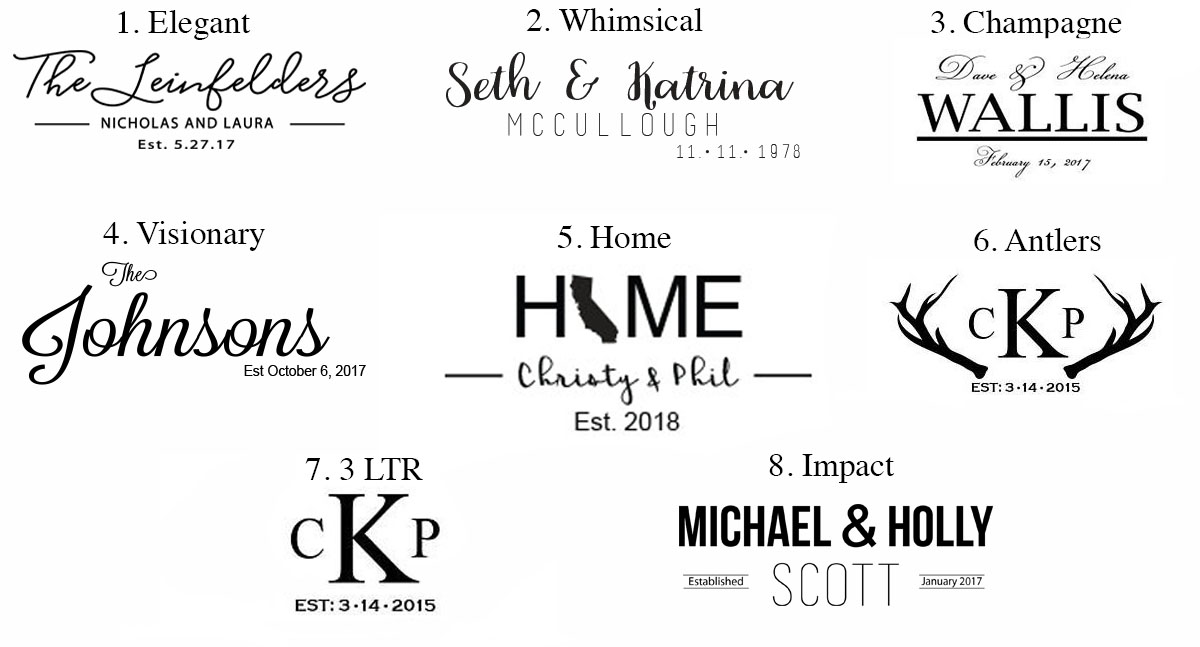 Care and Usage
Wash in warm soapy water with soft side of sponge immediately after each use and dry thoroughly. Do not use marble as a cutting board because it will scratch/damage the marble. Do not put cheese board or coasters in dishwasher! Please be sure to take good care of your marble and wood cheese board and coasters as they are fragile.