Holiday Cottage Ornaments
The Christmas tree is often a reflection of current traditions and past experiences. Give your client a charming wooden cottage to commemorate the purchase of their home. Every year when your client decorates their tree they will be reminded of your services as they adorn the tree with this thoughtful gift. We've placed their family name on the top of each cottage. And, on the back, there is an area for a warm Christmas message from you.
Holiday Cottage Ornament Information
The joy of discovery inspires our products. Every cottage is filled with little secrets for your clients to find. Each cottage has a small hole on its underside designed to insert a standard bulb from your Christmas tree. Upon lighting your cottage, you'll discover the first secret—a tiny scene inside (hint: he has a beard of white and wears a red suit!). PCG's wood holiday cottage ornaments are individually hand-assembled start to finish in the USA.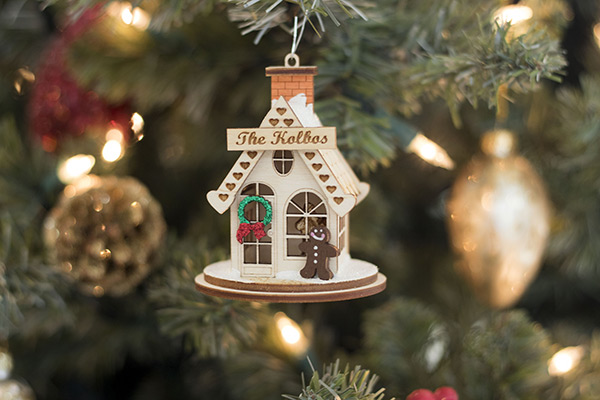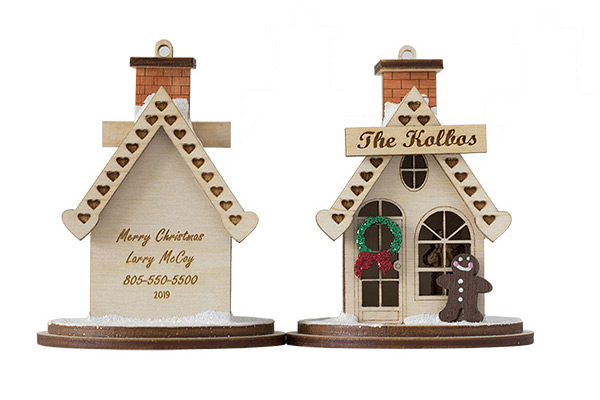 Features
Handmade in the USA
Crafted in natural wood
Tiny Santa Inside!
Dimensions: H 3.5″ x W2.5″
Weight: 7oz